Fly with peace of mind with Air France and KLM
With Air France and KLM, enjoy the convenience of flying from your local airport to the world and book your flights with reassurance thanks to their no change fee policy during these uncertain times*.
More choice from UK regions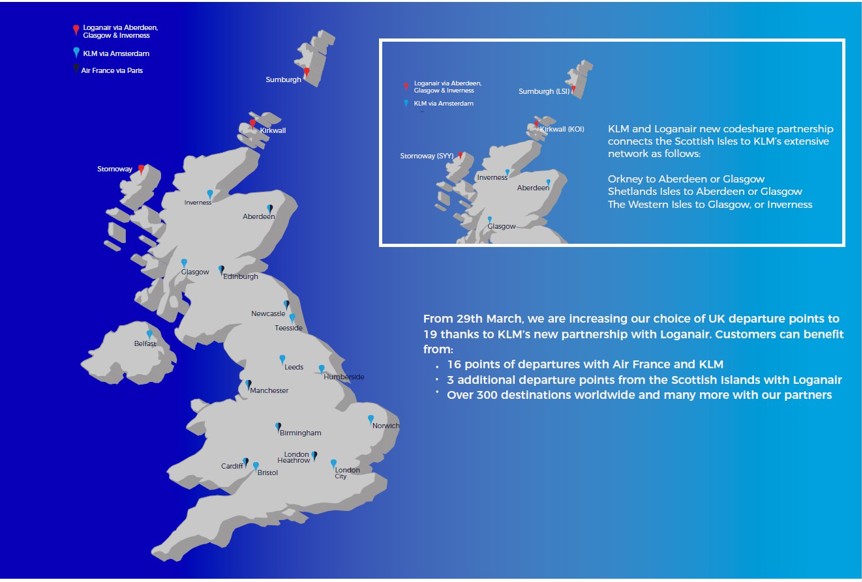 *More flexibility to rebook your flights
During these uncertain travel times, Air France and KLM offer their customers the possibility to rebook their tickets free of charge. The voluntary rebook policy is available for all customers with a valid ticket issued until 31 March by Air France or KLM, and for travel until 31 May 2020.
Find out more including terms and conditions by clicking here for Air France and KLM.
*All information correct as of March 2020. Subject to change without prior notice. Flights operated by Air France, KLM and partners.