Virgin Voyages launches new packaging platform
Virgin Voyages has launched a dedicated trade packaging platform as it prepares to host UK agents on its first ship Scarlet Lady in Dover this weekend.
The new cruise line said the Voyage Store platform would allow agents to book Virgin Voyages packages in "a streamlined and convenient way".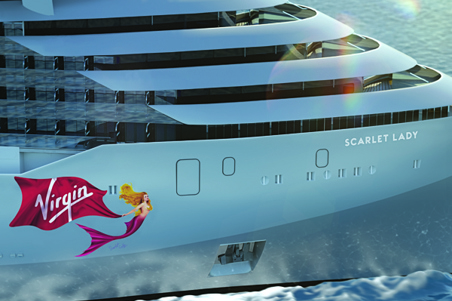 To develop the platform, Virgin Voyages has partnered with Aviate and will pay agents £50 for any booking through the platform made before May 3 and £25 throughout the rest of the year.
Voyage Store's launch comes just over a month after the line announced that Virgin Voyages packages could be booked through booking portal Virgin Atlantic Flightstore, where cruises, flights and hotels are available.
Virgin Voyages will welcome nearly 1,700 agents on 2,770-passsenger Scarlet Lady in Dover and Liverpool over the next seven days.
Virgin Voyages' associate vice president of international sales, Shane Riley, said: "We are seeing incredible momentum with our [agents] First Mates and introducing packages will widen our appeal further, meaning more First Mates than ever before will have the chance to sell Virgin Voyages.
"We have already partnered with Virgin Atlantic Flightstore so this is the next logical step in continuing our mission to raise brand awareness and grow First Mate distribution and have some very exciting plans to further engage with the trade this year."
Aviate's head of commercial, Paul Johnson, said: "As a trade only business we are in the perfect position to connect UK agents with this ground-breaking new venture. We are incredibly excited to be part of the Virgin Voyages story."
To learn more about Virgin Voyages, click here.