Vistara - London Heathrow to Mumbai "NEW" service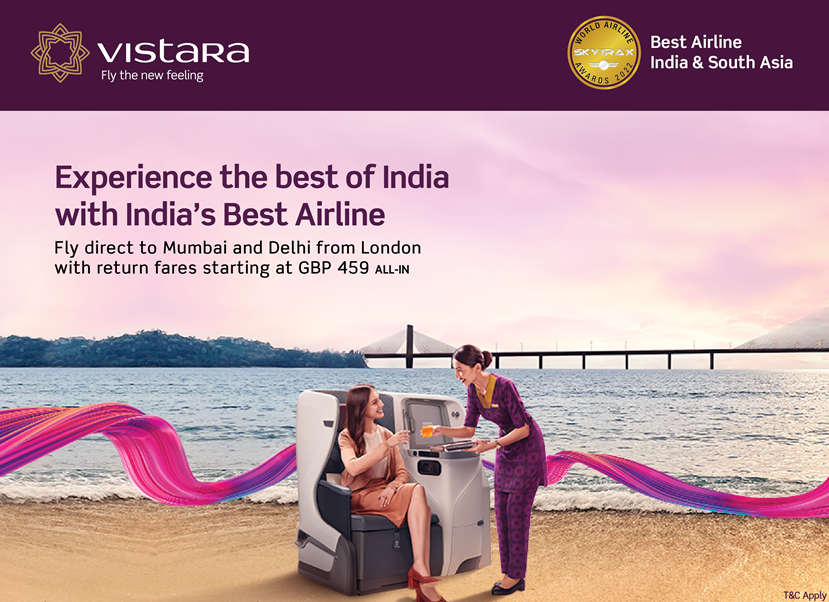 We're pleased to share this exciting news from our partners at Vistara! 
Customers can now explore India's cosmopolitan metropolis - Mumbai. Famous for its sunny beaches, gorgeous seafront, fast-paced lifestyle and vibrant nightlife, the city radiates a contagious energy unlike any other! We are delighted to share that Vistara are introducing direct flights from London to Mumbai, with return fares starting at GBP 459 ALL-IN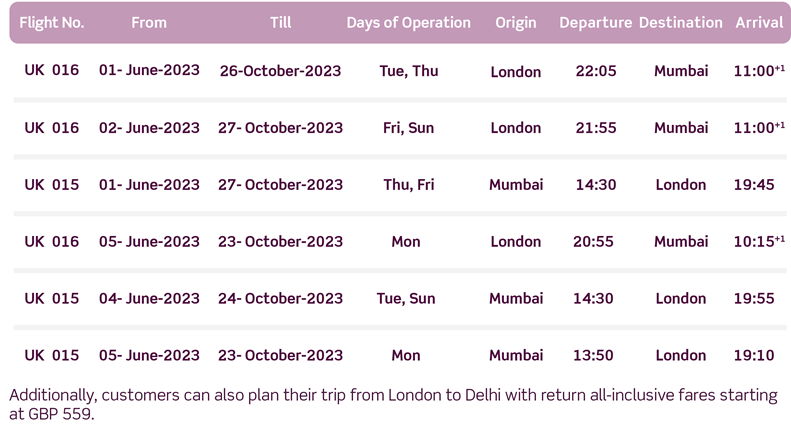 All bookings can be made via GDS platforms. Customers can also book via Vistara website, mobile application, Airport Ticketing Offices (ATO's), Vistara call centres and travel agents.