Which Myconian Collection hotel is best for your clients?
Of the thousands of islands scattered from the Ionian to Aegean Seas, Mykonos is among the most loved. Show your clients the best of Greece with a stay at Myconian Collection Hotels & Resorts, a group of eleven hotels affiliated with the world's best luxury groups. Whether your clients favour upscale cuisine, avant-garde spas, or insta-worthy beaches, they'll find it all with Myconian Collection.
1. Relais & Châteaux Recognised
The Myconian Collection boasts three of the five Relais & Châteaux hotels in all of Greece. Renowned for its outstanding hospitality and haute cuisine, Ambassador suits true connoisseurs. Clients can refresh with treatments at the sea-centric spa before dinner at the hotel's legendary restaurant, Efisia. More fine dining awaits at Korali's BAOS Restaurant. Entirely sea-facing, the gastronomic experience is almost outdone by the setting, where 16th-century windmills slope down to the deep blue Aegean. Another crown jewel of the collection is Utopia. With an infinity pool that appears as if suspended over the sea, service that anticipates guests' every wish and epicurean feasts at Pavilion Restaurant, your clients are in for a true Grecian treat.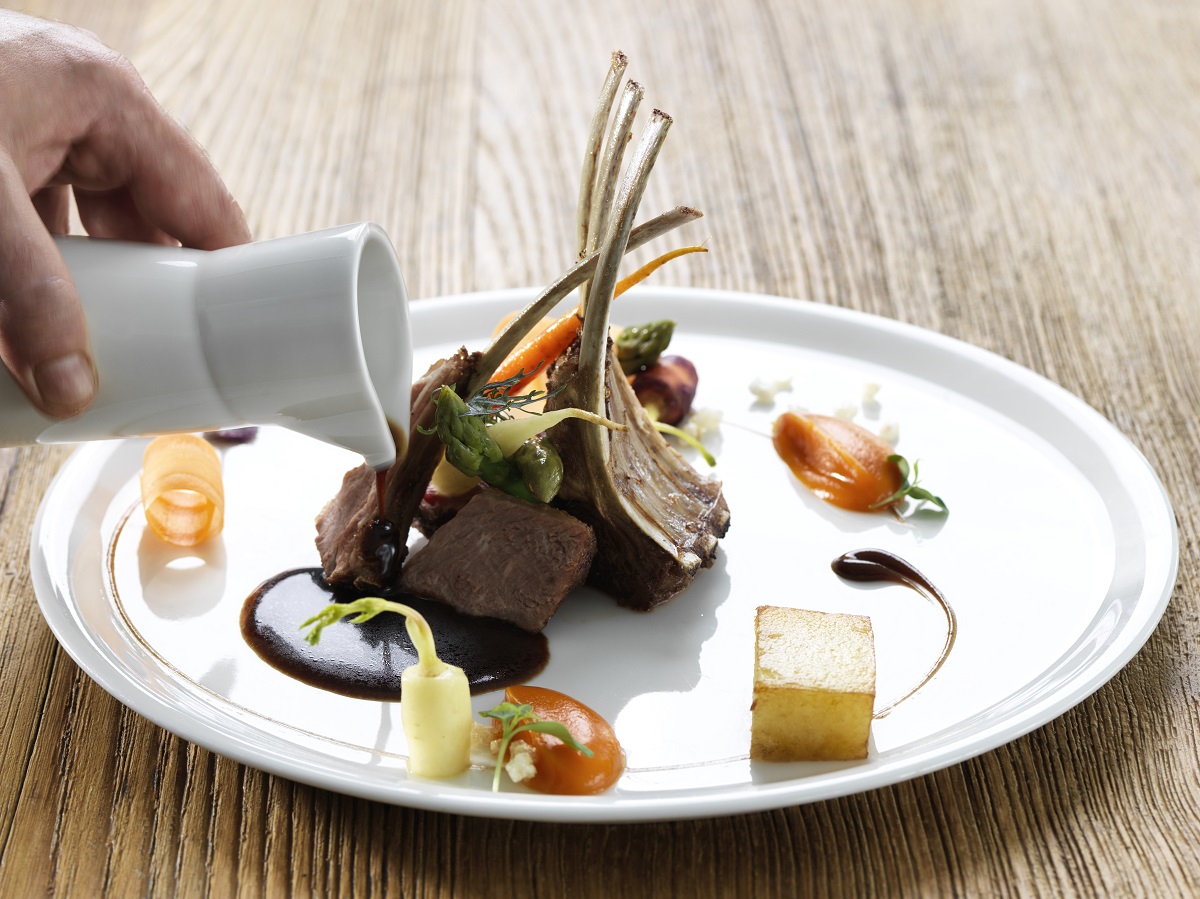 2. Design Hotels: It's all in the details
Myconian Collection's Avaton and Kyma are members of Design Hotels – a group of properties selected for their innovative architecture and individuality. Avaton presents exceptional design features comprising sun-dappled open spaces that illuminate the natural beauty and energy of the island. Here, your clients can expect classic Cycladic architecture infused with a contemporary spirit. Meanwhile, Kyma blends classic Cycladic style with quirky, art-inspired features. The chic pool deck with 360-degree views and Cycladic island-style sea view rooms and plunge pool suites are all highlights. At O by Myconian Collection, your clients can discover an oasis on the water's edge. Architectural highlights include the majestic infinity pool and the O Spa with an illuminated cave pool built deep into the rock.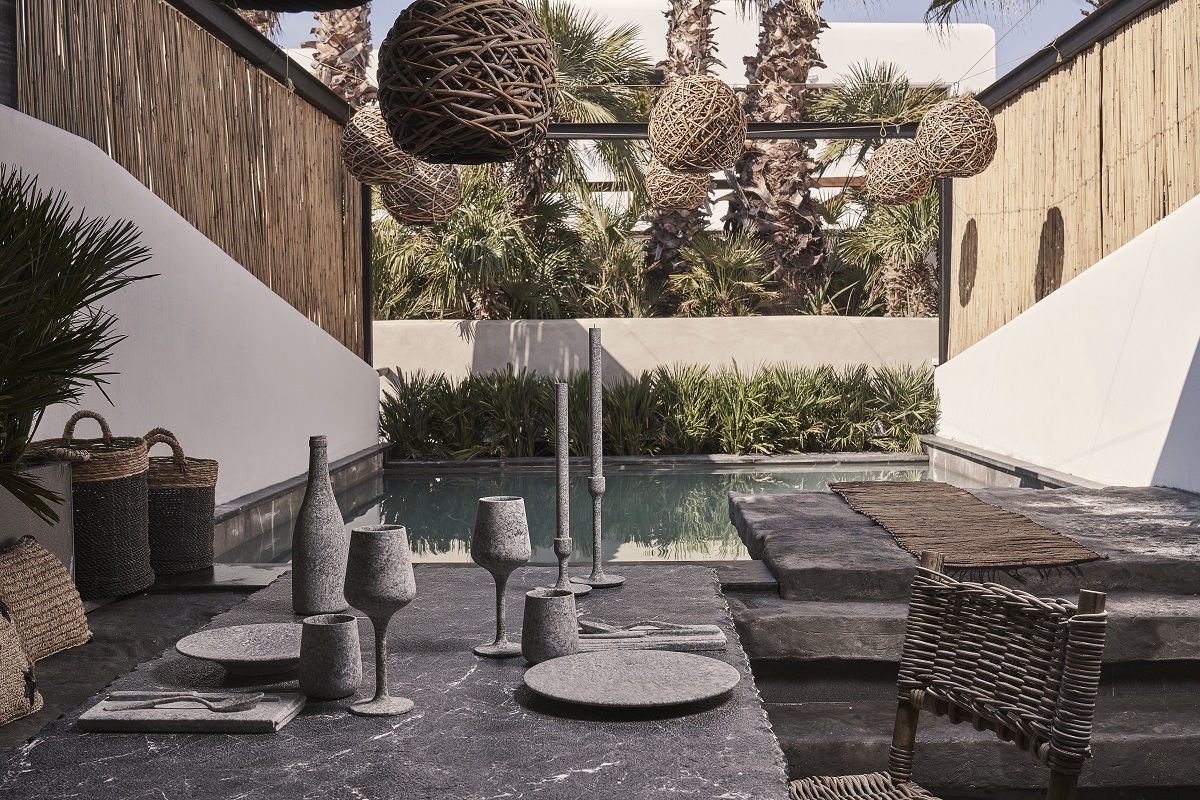 3. Leading Hotels of the World
A duo of Myconian resorts are affiliated with Leading Hotels of the World, a selection of independent luxury hotels that meet exacting standards of excellence. Imperial pairs barefoot luxuries with high-end service within an exclusive address overlooking Elia – the most sophisticated beach in Mykonos. Should your clients wish to explore the island, the hotel can organise helicopter tours, yachts and luxury cars. Royal Myconian is another distinguished member of Leading Hotels of the World, where guests will value royal service and personal touches. The property lays claim to its own stretch of powdery sand on sophisticated Elia Beach, while spacious rooms and suites are appointed to the highest standard of comfort with the option of an infinity pool or Jacuzzi.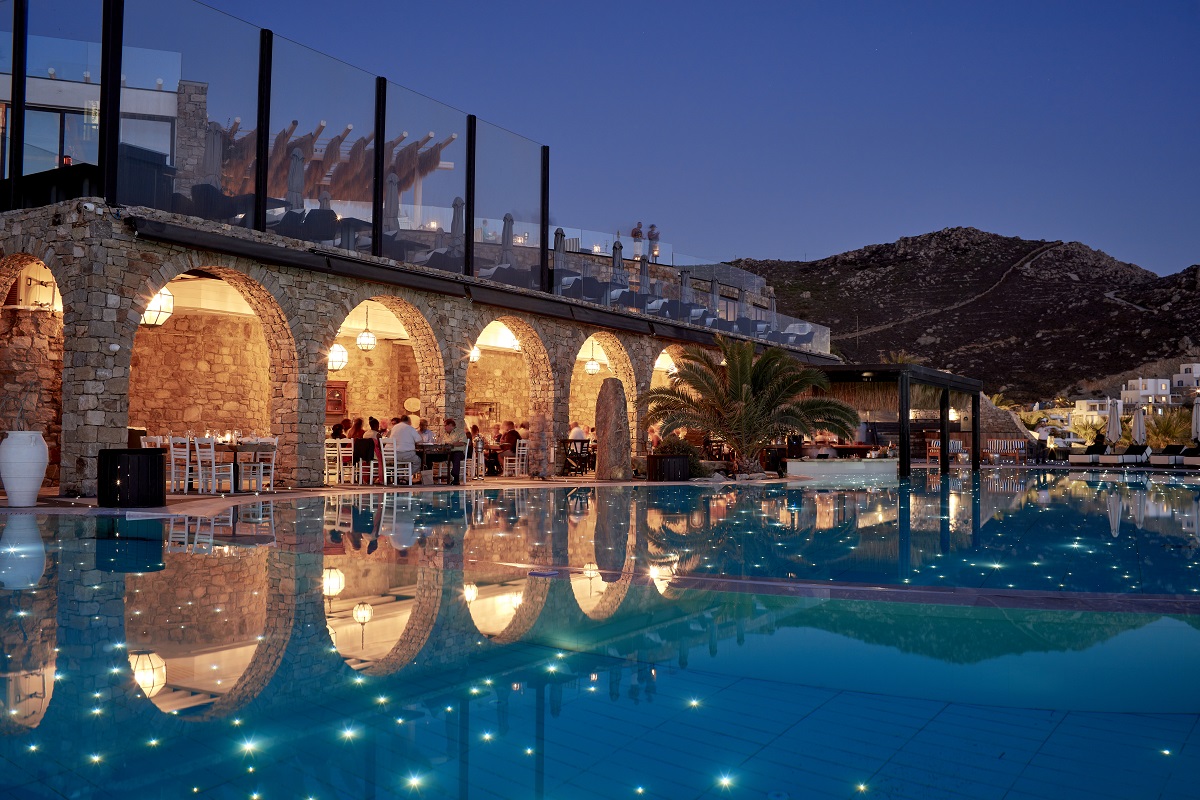 4. Preferred Hotels & Resorts
Naia and Villas are proud members of L.V.X Preferred Hotels & Resorts and Legend Preferred Hotels & Resorts respectively. Minimalist yet sumptuous, and close to Mykonos Town, Myconian Naia is a serene, adults-only hilltop hideaway. With just 18 palatial suites, Naia embodies the true essence of a luxury boutique hotel, complete with designer furnishings, Mediterranean cuisine and tailormade experiences creating the ultimate island retreat. At Myconian Villa Collection, languishing views of Elia Beach and the Aegean await. Other luxuries include crafted cocktails from the palm-thatched bar, sumptuous private terrace dining, and saltwater infinity pools. Clients can also explore the island from the comfort of the hotel's chauffeur-driven luxury cars, or cruise the Aegean Sea aboard the resort's exclusive yacht.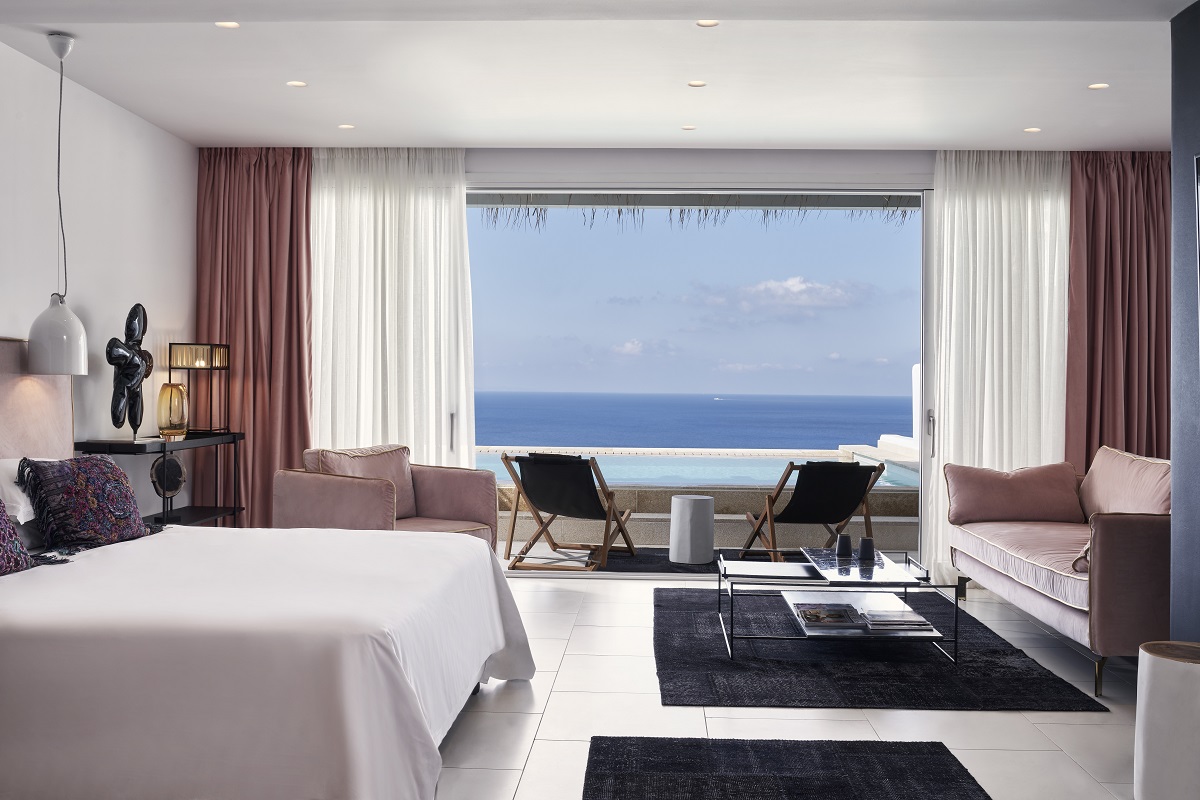 5. Small Luxury Hotels
Small Luxury Hotels (SLH) champion intimate properties that offer uniquely authentic travel experiences. Within the exclusive collection is Panoptis Escape, an extraordinary ensemble of boutique hilltop villas overlooking the tranquil Aegean Sea and Elia Beach. Bound by imaginative contemporary architecture, minimalist styling and artisan craftsmanship, Panoptis defines 'less is more'. Your clients will feel completely looked-after by the dedicated team of Artisans, who can create bespoke experiences such as private dinners, world-class spa treatments and private expeditions. They'll ensure guests are living every moment to the fullest, soaking up the essence of a superior service that leaves nothing to be desired.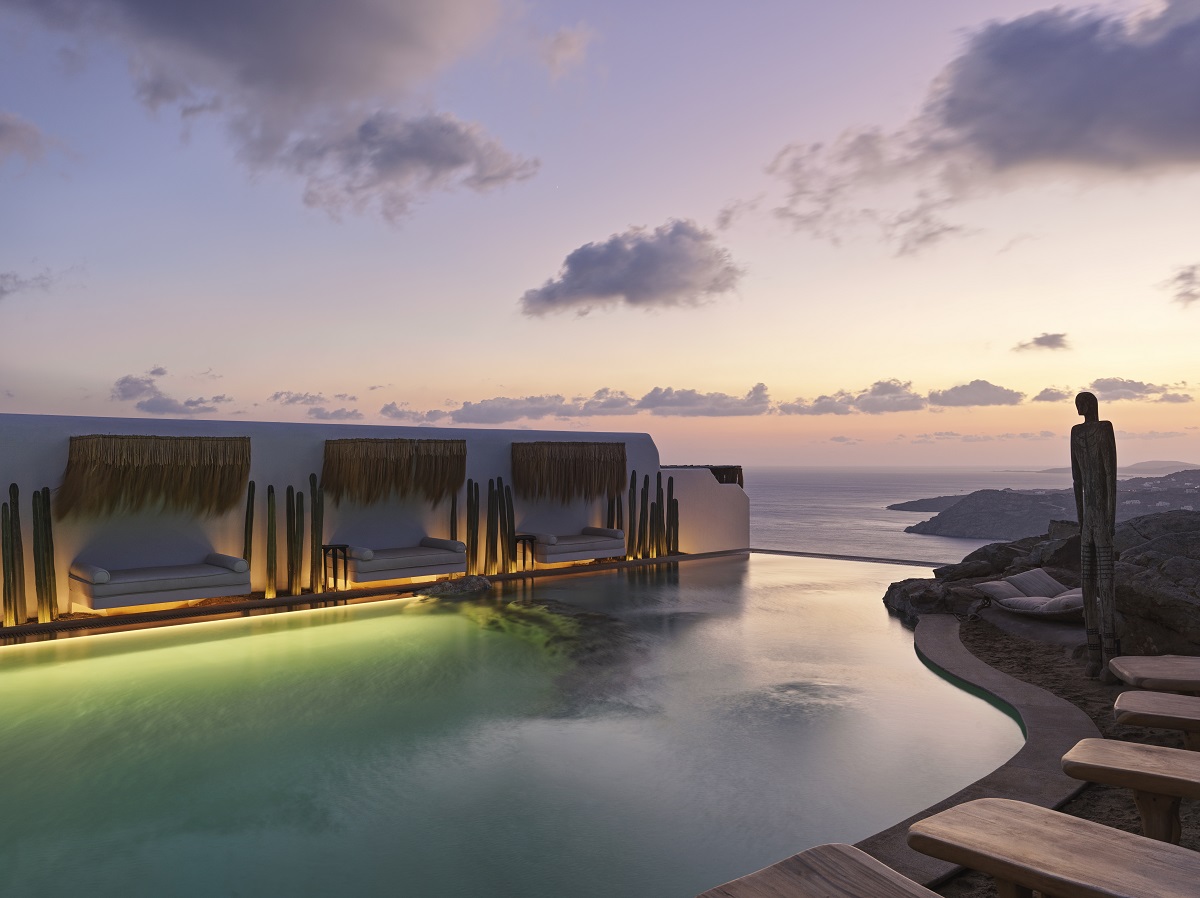 To become an Aviate Additions partner and add Myconian Collection's 11 properties to your portfolio, click here.
Already an Aviate Additions partner? Speak to our reservation team to add this to your contract on: myconiancollection@aviateadditions.com 0151 350 1148