6 reasons to fly with EVA Air
EVA Air, one of Taiwan's leading airlines, boasts an expansive route network that sees its fleet flying the world over. Its unique green and orange livery symbolises durability and innovation, while state-of-the-art aircraft include Boeing 777, 787 and Airbus A320.
With more than three decades of experience, the airline is renowned for its exceptional customer service and has garnered a reputation for excellence. Here are six reasons why your clients should fly with EVA Air.
1. Sprawling route network
EVA Air is a Star Alliance member and flies to nearly 70 destinations between Asia, Oceania, Europe, and the Americas. The airline also offers easy access to Thailand's capital thanks to daily non-stop flights from London Heathrow to Bangkok. From long-tail boat rides through the klongs (canals) to marvelling at the majestic Grand Palace, a holiday to Bangkok will leave your clients feeling inspired.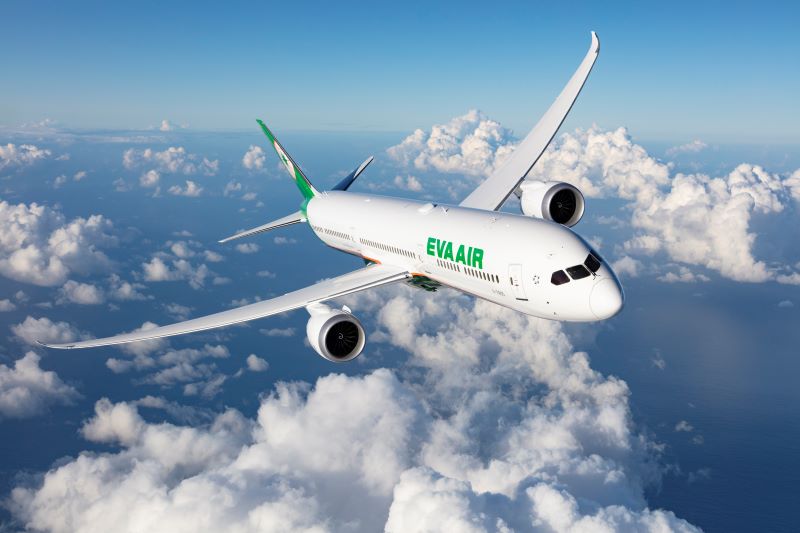 2. A world first
One of the most exciting innovations for modern aircraft interiors was the introduction of a premium economy cabin. EVA Air was the first airline to introduce the class in 1991, offering passengers more space at a more affordable price than business class. After three decades, EVA Air has perfected its Premium Economy Class offering larger seats, luxury in-flight amenities and an enhanced meal service.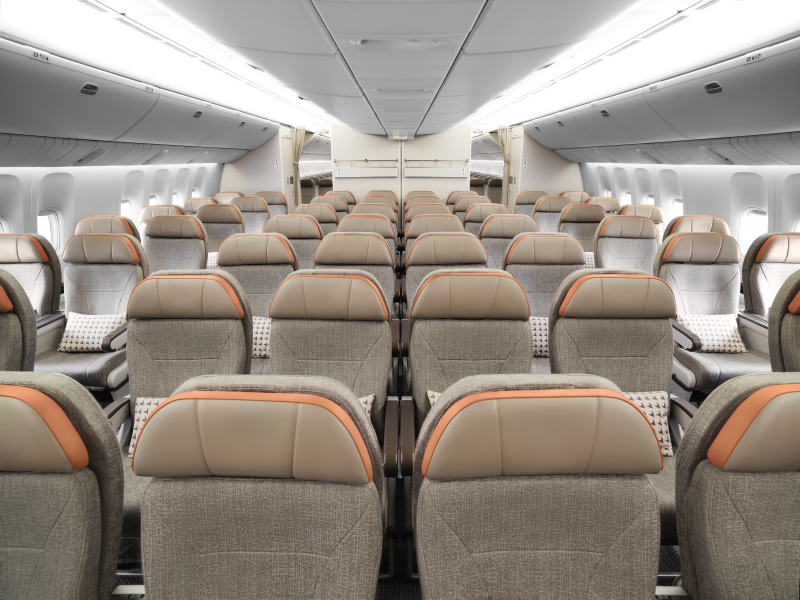 3. The Royal treatment
Fly in style in EVA Air's beefed-up business class, Royal Laurel. Comfy flying is guaranteed, with redesigned seating that takes in adjustable privacy panels and generous built-in storage cabinets. Top-notch meals are served on fine china, while noise-cancelling headphones ensure entertainment is undisturbed. Clients benefit from the generous baggage allowance of two pieces at 32kg each, amenity kits and soft pyjamas, plus seats transform into fully flat beds.
4. Sky-high achievements
EVA Air has been recognised for its exceptional service and commitment to customer satisfaction, winning multiple awards such as the SKYTRAX 5-Star Airline Award and Condé Nast Traveler's Top 10 Airlines in the World. What's more, AirlineRatings has recognised it among the Top 25 Best Airlines in the World for 2023 and is ranks in 9th place in this year's top 20 World's Safest Airlines.
5. Renowned luxury brands
EVA Air collaborates with renowned luxury brands for a first-class flying experience. Amenity kits have been exclusively created for Royal Laurel and Premium Economy Class passengers, featuring professional skincare to help travellers avoid the ravages of dry air. To ensure guests arrive at their destination feeling refreshed, an eye mask and earplugs are included for a restful slumber. Jason Wu has also created pyjamas made from a soft jersey fabric. The classic 'athleisure' look of the designer suits may even tempt customers to wear them well after landing.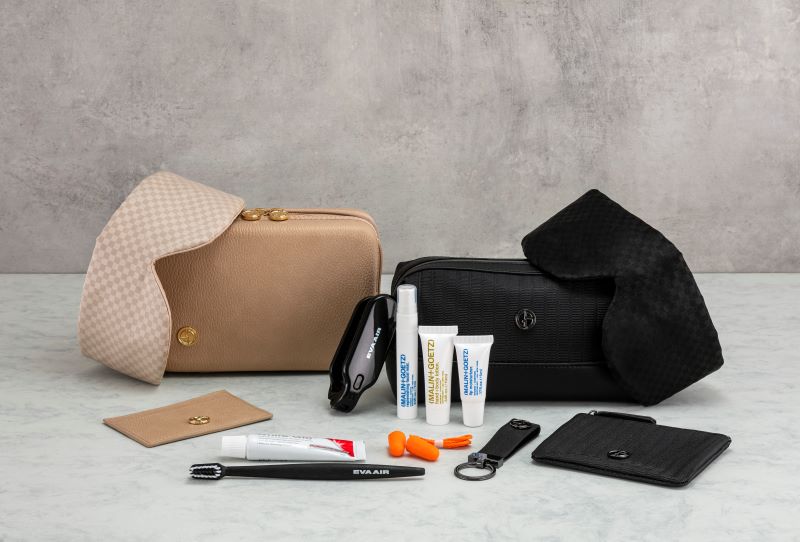 6. Delicious cuisine
Continuously improved services include the launch of new inflight meals created in collaboration with Michelin-starred Chef Nakamura, Chef Paul Lee and Ching-Biao Huang, the gourmet Chinese food celebrity chef. EVA Air has added award-winning inflight beverages, featuring "Simple Kaffa" by World Barista Champion Berg Wu and VWI from World Brewers Cup Champion Chad Wang.