Etihad Airways moving to Terminal A in Abu Dhabi
We're pleased to share this exciting news from our partners at Etihad Airways.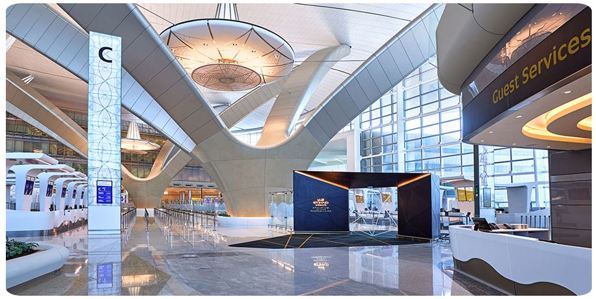 Etihad Airways are starting their transition to Terminal A today, 9 November! They can't wait to welcome guests to their new state-of-the-art home in Abu Dhabi International Airport.
9-14 November Move begins. If flying with Etihad Airways during this time, please check terminal information carefully within 72 hours of flight.
From 11am on 14 November All moved! All Etihad Airways flights will operate to and from Terminal A.
Connections and transfers in Abu Dhabi
A shuttle bus service will operate for guests transiting in Abu Dhabi on a confirmed transfer itinerary who may need to move between terminals. There's no need to leave the airport.
If a connecting flight departs from a different terminal, guests need to board the airside shuttle bus with plenty of time to reach their gate. Buses depart from Gate F in Terminal A, and Gate 29 in Terminal 3.

The team will be available at the Transfer Services desks for guests who need help or more information.

Terminal A is more than just a new terminal. A gateway to Abu Dhabi and the world, it's our commitment to providing unparalleled travel experiences, where seamless connectivity, remarkable hospitality and exceptional comfort converge to create unforgettable journeys.