St Lucia's Cap Maison has had a makeover
One of the Caribbean's premier boutique hotels has revealed its stunning new look following an extensive refurbishment, and it's as glamorous as you'd expect.
Sitting gracefully in the north of St Lucia on the secluded Smuggler's Cove beach, Cap Maison is the island's best-loved boutique hotel for many reasons. Perhaps it's the incredible beach and house reef frequented by turtles, or the remarkable Relais & Châteaux dining. Nevertheless, the family-owned hotel offers a chic stay and following its top-to-bottom renovation, the transformation is as jaw-dropping as you might expect.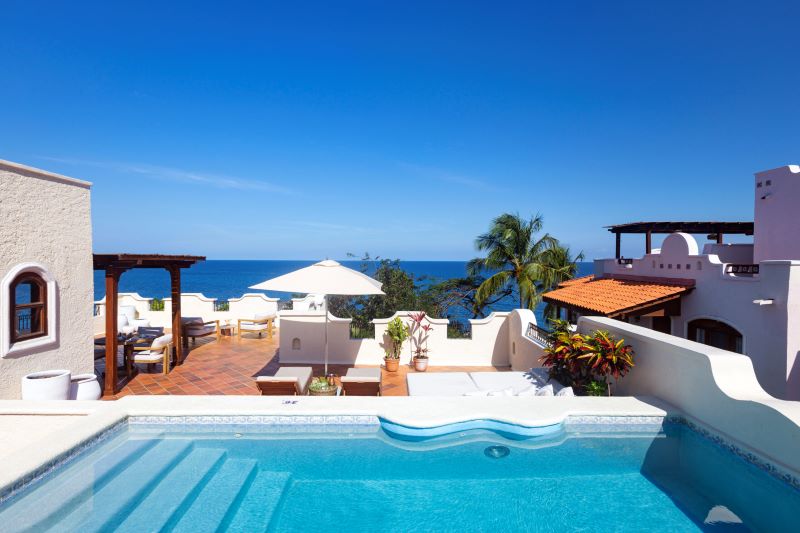 In preparation for the renovation, the resort implemented many measures to minimise its impact on the surrounding natural areas, adding solar panels, reducing single-use plastics, and installing a sewerage treatment plant, which they recirculate as irrigation water.
The re-design has been a collaboration with highly acclaimed, family-owned interior designers Studio IDC, who specialise in luxury hotels and residential homes in the Caribbean. The result is now an Instagram-worthy feast for the senses, inspired by "the feel of a glamourous Caribbean hacienda with modern touches, yet maintaining elegance and a sophisticated charm" according to a statement by hotel representatives.
Upon entry, guests can expect a wash of pale pink venetian plaster which embraces the romantic essence of St Lucia, complete with elegant rattan furniture and touches of jewel tones. Beyond the lobby, the communal areas including Spa Maison, the Gym and Club Room have also been stylishly refurbished.
Cliff at Cap restaurant – one of the most sought-after eateries on the island – and the popular beach bar and grill The Naked Fisherman, have undergone an impressive transformation. To maximise the already incredible views of the island of Martinique and sparkling Caribbean Sea, the Cliff's cocktail deck has been covered and expanded, taking sunset drinks to a whole new level of sophistication. What's more, the menu is innovative, exciting and always changing, so your clients can enjoy new dishes on every visit. They won't want to miss a private dinner on the Caribbean's first dining deck out in the sea, serviced by a Champagne zip line.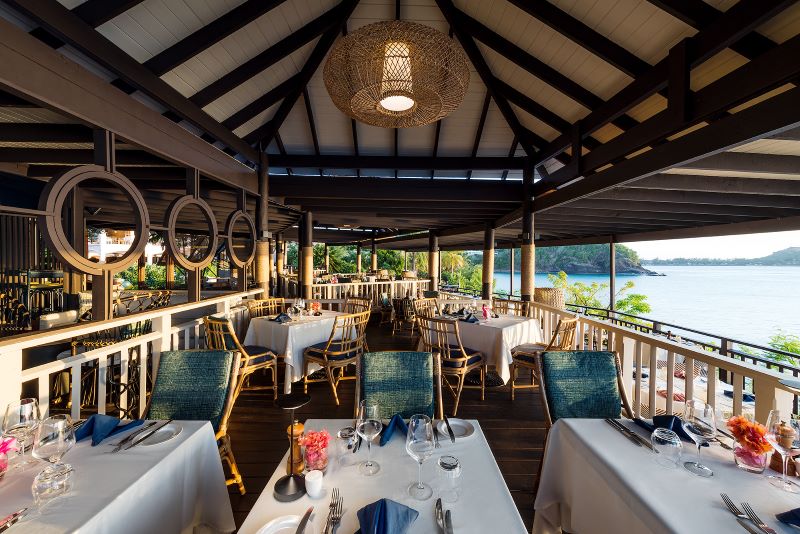 All 50 rooms and suites have been reimagined, creating a lighter, softer, fresh-air feel using contemporary Caribbean colours, rich fabrics and hand-painted tiles in the ensuite bathrooms. Bedside charging pads and Nonius Chromecast devices allow guests to stream their own programmes on the in-room TVs via their mobile phones, further enhancing the hotel's commitment to provide a seamless, connected experience. Meanwhile, the new complimentary Cap Maison App allows guests to order room service, book island excursions, secure restaurant and spa reservations and sign up to wellness programmes.
Cap Maison is already renowned for offering guests an exquisite stay. This latest investment ensures that guests continue to experience the ultimate in luxury and relaxation at one of the finest resorts on the island, with all the luxuries and attention to detail they would expect from a 5-star hotel.
If you're a tour operator and would like to add Eden Roc Cap Cana to your portfolio, contact Aviate Additions by completing this short form. If you're already a partner and ready to make a booking to this exquisite resort, call Aviate Additions' dedicated team on 0151 350 1140 or email reservations@aviateadditions.com