TK Newsletter: Increase in frequency BIRMINGHAM (BHX)
We're pleased to share this exciting news from our partners at Turkish Airlines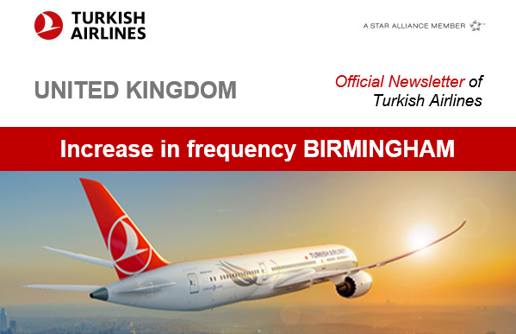 Turkish Airlines will be increasing it's schedule between Istanbul (IST) - Birmingham (BHX) - Istanbul (IST).
Winter tariff was 10 flights per week in previous years, as of October 29 the winter tariff flights will be increasing to 14 flights per week (Daily Two) for the winter schedule as below.
*All times are in LMT
Please note that the above schedule is for information purposes only.