What can I do in the Maldives?
This slice of paradise in the Indian Ocean is an archipelago made up of over a thousand picturesque coral islands, yet only around 200 are inhabited. Once you've found your ideal island, it's time to be inspired with our picks for the best things to do in the Maldives.
Maldives experiences
Shopping & culture
Instead of quickly passing through Malé to your chosen island, spend a day taking in the bustling capital's sights. Shop for souvenirs, handmade crafts and clothes, linger awhile at the bustling fish market and pass by the Old Friday Mosque to see the local way of life. It's the oldest mosque in the country dating back to 1656, intricately carved from coral stone. Remember – Maldives is a Muslim nation, so remember to be respectful and wear modest clothing while out and about on the local islands.
Island-hop
Luxury resorts may be thoroughly blissful, but they exist entirely within their own private-island bubbles. To experience your surroundings, take a boat ride to a neighbouring island to soak up authentic Maldivian culture. At Huraa, Hithadoo and Maafushi, you can buy fresh mahi-mahi direct from fishermen, stop off at a school and be welcomed into a local home to enjoy true Maldivian hospitality.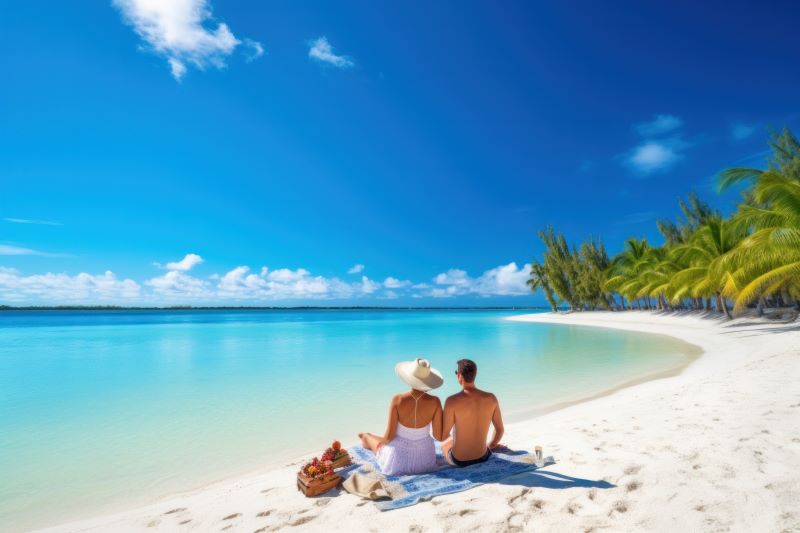 Spot dolphins on a cruise
Dolphins are plentiful in Maldivian waters, and you'll often see them leaping amongst the waves for fun. The best way to spot pods of playful spinner dolphins is during a cruise, either on a traditional Maldivian dhonis or a luxury yacht, depending on your budget. Book the experience at sunset to see magical candyfloss-coloured skies.
Sample Maldivian cuisine
Little produce grows here – pineapples and coconuts primarily, however you can expect the freshest fish on every menu. The choice of cuisine across the archipelago is vast as much of it is imported, while flavours and inspiration have been plucked from India, Sri Lanka, eastern Asia and Europe. Where you eat is equally as important – try experiential dining, from catch-it-then-cook-it fishing trips to castaway picnic lunches on a deserted island and floating breakfasts in your villa's private pool.
Swim and snorkel
Aside from lazing on a perfect stretch of sand, the next best thing to do is cool off in the turquoise ocean. Swim in calm lagoons, explore coral reefs, or snorkel beneath the surface to glimpse gliding manta rays or friendly sea turtles, learning about conservation from guides along the way. Scuba diving is second to none in the Maldives. Divers tend to favour the North Ari Atoll to see hammerhead sharks and the South Ari Atoll to spot whale sharks, while Hanifaru Bay within the Baa Atoll has the world's largest population of manta rays.
Sports, spa and wellness
On dry land, play oceanfront golf courses where biodegradable balls are made from fish food, or challenge friends to beach volleyball. Many hotels offer wellness programmes so you can look after body and mind in the most tranquil of surroundings – think yoga classes under the stars and sunrise Pilates on a sandbank. As the Maldives is rich in natural ingredients, you can expect highly effective spa products. Treat yourself to a coconut exfoliating scrub or cooling aloe vera gel massage following a day in the sun.
Experience a natural phenomenon
The Maldives is one of the few destinations where the ocean glows in the dark. From June to October, tiny harmless bioluminescent plankton arrive offshore and radiate sparkles of light as they move, transforming the nocturnal ocean into a beautiful glowing star field. The Raa and Baa atolls are the best places to experience this natural phenomenon.
Qatar Airways runs 21 weekly direct flights from Doha, Qatar to the Maldives. Fly from London Heathrow, Gatwick, Manchester, or Edinburgh via Hamad International Airport – recently awarded Best Airport in the Middle East – in relaxed comfort.
Book Qatar Airways fares in a way that works for you. You can view and book fares via our booking system, or our API and Cache products.
To find out more about our API and Cache products, please click here.